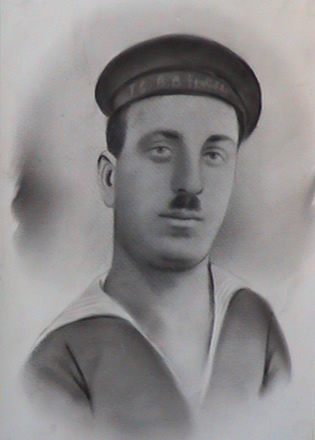 Captain Kadir's son Mehmet that is arrested by Russian Authorities in 1912 and could back to Turkey after 9 years.
Our story at seas starts with maternal grandfather Captain Kadir at the year 1910. He was sailing ship owner.

Captain Kadir was trading in the sea transportation by his sailing ship between Black sea, Marmara and Mediterranean sea ports.

At that years merchantman sea vessels were building by wooden and their cargo capacity usually were not over 70 tons.

Captains were forecasting the weather by looking sky. Captain Kadir was very famous as weather prophet among Captains.
Captains were following him for sailing.

Russian warships of Black sea were brought up Captain Kadir's sailing ship due to entering within territorial waters and authorities were arrested on suspicion Captain Kadir and his son Mehmet at 1915.

Captain Kadir and his son could escape from Siberia prisoner camps on Russian revolution 1917 and they could come back to their Country only at the year 1921.

After the year 1921 Captain Kadir were restarted to trade in the sea transportation and at 1944 he has delivered his sailing ship to his son in low Mecit Çetinkaya.

The nickname of Captain Kadir was "Kadir Ağa".

The nickname of paternal grandfather was " Ismail Ağa".

Also Ismail Ağa was lighterman at sailing ships before 1920.